The wonder, the beauty, the learning in art come from the process of creation. We value that time of discovery. Experience with processes and materials comes first and then skills, ideas, and historical links develop. We encourage each student to learn about art and learn through art. As students grow they are challenged to use their skills to solve problems, deeply investigate materials, and use art to make connections across disciplines.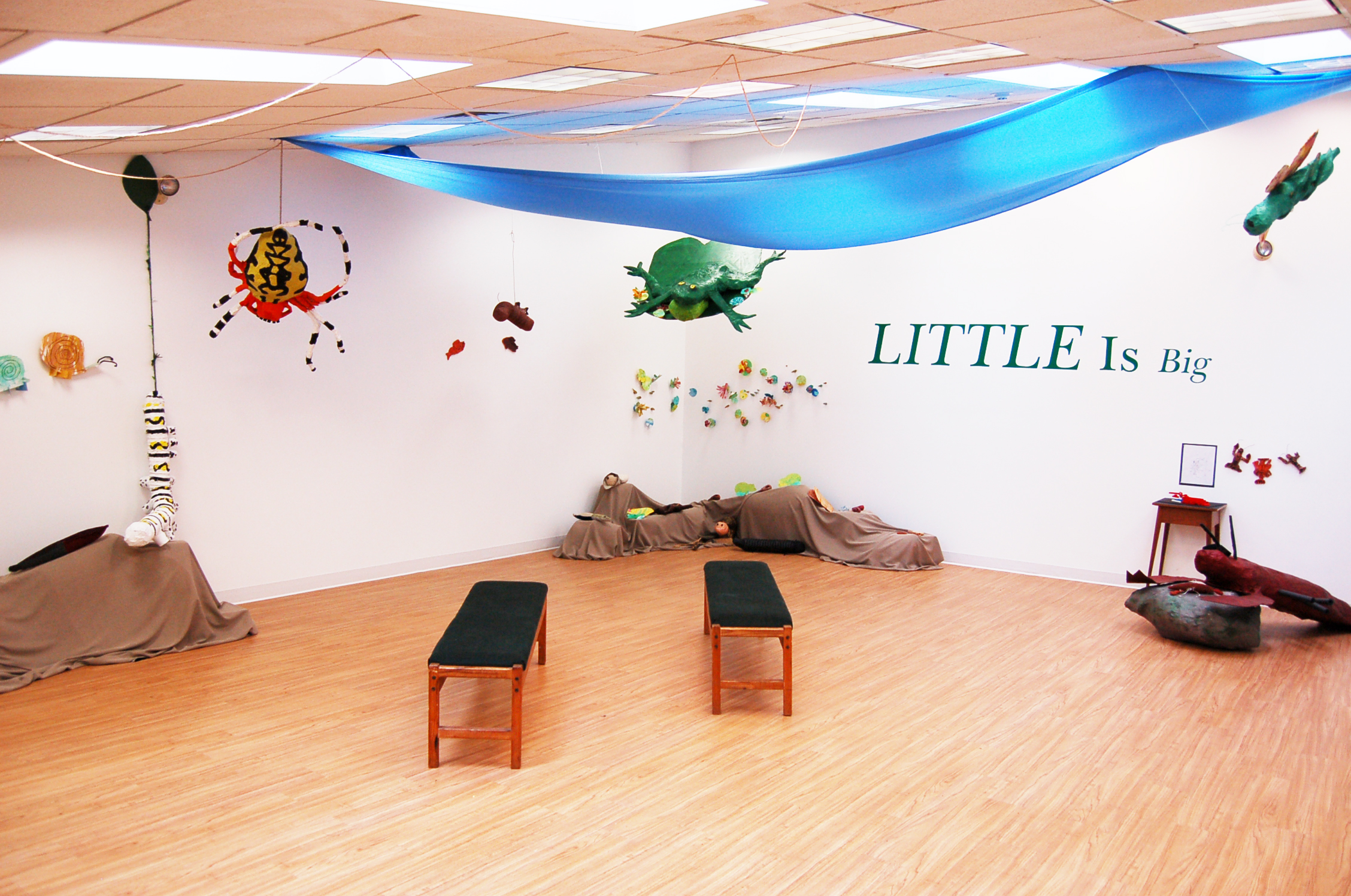 Art study does not only take place in the studio. The Art Department takes advantage of Philadelphia's vibrant art scene, arranging trips for art classes on a regular basis – even in a moment's notice. (See photos below from a 3rd grade art class trip to see habitus and do some sketching on the Delaware waterfront.) Classroom teachers often arrange trips to the Philadelphia Museum of Art, the National Portrait Gallery, and other art museums to complement studies going on in their classrooms.
In preschool and kindergarten, through guided discovery, children are taught to value different media and art tools, as well as techniques for their use. They are then ready for explorations of line, shape, color, and texture. They experience sculpting, building, painting, drawing, collage, and printing. As students become more familiar with the materials, they are encouraged to work at a slower pace and with more intention and awareness. Ideas form, and exciting products of their own design emerge. Art promotes critical thinking and invites children to communicate emotions, questions, and insights. The skills they learn in the studio enhance their work and play in the classroom.

First and second grade students gain experience in a wide variety of mediums, gradually work on longer projects, explore ideas, and are encouraged to take pleasure in the process. Art projects often coordinate with a theme, incorporating content and process at an appropriate level. Students begin to chose processes and materials that are appropriate to independently express their vision. They gain understanding of line, shape, color, texture, and space, and they begin to explore compositional ideas of pattern, movement, scale, balance, unity, and emphasis.

Third grade students use their experience in a wide variety of mediums to tackle more complex individual and group projects. Often projects are stated in terms of a challenge or problem to solve.

The fourth and fifth grade curriculum consists of longer-term projects that emphasize basic design elements, craftsmanship, and originality. In third grade the potter's wheel is introduced. Classroom themes influence and inform the projects pursued in the art room. As students delve into their study of ancient Chinese and Greek civilizations, a project in paper manipulation and the construction of faux Greek columns reinforces the classroom work. At times, projects are inspired by local exhibitions throughout the city.

The Middle School art curriculum synthesizes previous experiences with an emphasis on individual expression and increasingly sophisticated concepts and materials. Brainstorming and problem-solving skills are stressed as projects become more complex, often lasting an entire semester. The Middle School theme often informs the art curriculum. For example, during a study of rites of passage in Africa, students create masks that emphasize qualities of their emerging adult selves. Electives and mini-courses offer students an opportunity to explore mediums, crafts, and ideas on a deeper level or in an area not usually part of the general art curriculum.